Calib.io - Camera Calibration
We manufacture high quality calibration targets and software for machine and computer vision applications. We also manufacture custom calibration boards to customer specifications and offer consultancy for best calibration results.
Shipping worldwide.
Software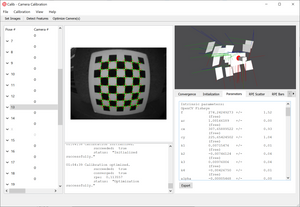 Calib - Camera Calibrator
The most advanced camera calibration software on the market. Supports stereo calibration with many cameras and multi-target calibration. Calibration uncertainty analysis. Available as a standalone product and for integration into your products.  14-day Money back guarantee. Learn more.
OEM Solutions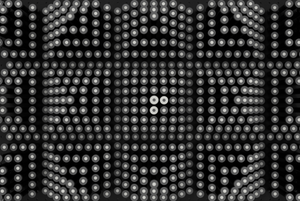 About Calib.io
Accurate and robust calibration targets are essential for everything related to camera calibration. Using professional calibration targets typically improves our customer's measurement accuracy by a factor 10.
Our standard targets are compatible with OpenCV, MATLAB, CharuCo, Photomodeler, Agisoft Photoscan, MVTec Halcon and more.
Our entry range of products are made from aluminium/LDPE material which offers excellent flatness and stiffness, while being lightweight and suitable even for prolonged outdoor use. Our high-end metrology grade calibration targets are made of glass, carbon fiber, ceramic or aluminium.
For these substrates and completely custom orders based on your calibration board design, please contact us for a quote.
Request a Quote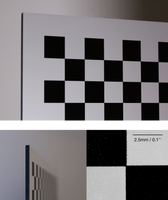 We have delivered both stock and custom calibration targets to a large number of international customers, helping them create more successful products and services. Our clients include many of the most successful tech companies working within automation, VR/AR, metrology, autonomous driving and robotics. We serve US, European and Asian technology companies as well as top research institutions from around the world. Many of these have since become loyal customers.
I used their calibration plates, which are used for calibrating the vision system collaborating with our robot. I must admit, these are products of excellent quality.

GP, Aumatic
The calibration pattern from Calib.io holds a very high quality and has many positive features for camera calibration.

P. Bergström, Luleå University of Technology
The article arrived in perfect conditions, and I was able to achieve accurate results. Also, technical support reacted promptly to my questions.

J.P Gutiérrez, Infactory Solutions GmbH
Good experience, will order again!

M. Helmberger, HILTI