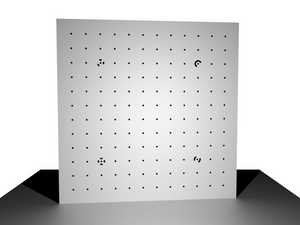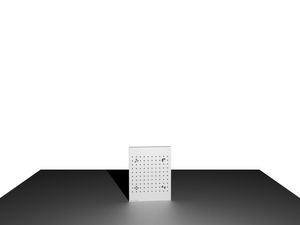 Photomodeler Targets
Regular price €319,00 Sale
Calibration Targets for PhotoModeler
In order to achieve the highest possible accuracy in photogrammetry projects using Photomodeler by Photomodeler Technologies, it is recommended to pre-calibrate the camera with a calibration target. You can directly purchase the "single sheet" calibration boards, which are suitable for calibrating cameras for smaller objects (ie. shorter working distances). 
We are also able to manufacture Photomodeler multi-sheet calibration targets for you. However, in these cases, there are many parameters, and we, therefore, ask you to send the desired pattern(s) to us in PDF format. We will then return with a quote for the desired design and quantity.
Precision Manufactured
All of our calibration targets are made from aluminium/LDPE composite which offers excellent flatness and stiffness, while being lightweight. Additionally, the composite material offers good thermal stability and corrosion resistance.  
The patterns are transferred to the composite material using a specialised precision direct UV (Ultra-Violet) printing process resulting in a durable matte finish. Through extensive testing, we have found this process to be ideal for machine vision applications, where both accuracy, good optical performance and physical robustness are of utmost importance.
Sizes
The following sizes are available:
Size
36'' x 36'' x 6 mm
8.5'' x 11'' x 6 mm
Technical Specifications

Weight
6.6 kg/m²
Outdoor Lifetime
up to 3 years
Temperature Resistance
-50 °C to + 80 °C  [-58 °F to +176 °F]
Specified temperature
20

°C (ISO 1:2016)

Linear thermal expansion
~24 μm /(°C · m)

Rigidity E·J

3840 kNcm2/m