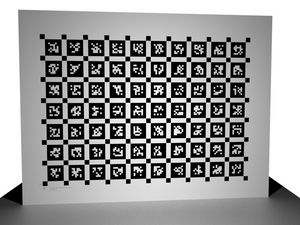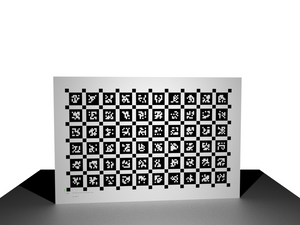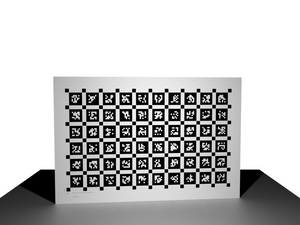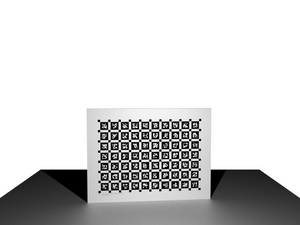 Kalibr Targets
Regular price €168,00 Sale
Kalibr Targets
Kalibr targets are suitable for multi-camera and IMU calibration using the popular Kalibr calibration software (available at https://github.com/ethz-asl/kalibr). Based on the popular AprilTag coded markers these boards have properties similar to CharuCo boards. They allow recording information from the very edges of images, which is ideal for accurate and robust determination of lens parameters. Also, the unique coding of feature points allows for stereo calibration in which corners may be partly non-visible. The Kalibr software package contains advanced calibration routines especially suited for drone and autonomous vehicle calibration.
If your application requires further customization, please contact us, and we are able to accommodate any customizations of Kalibr boards. You can also provide a PDF drawing of your completely custom pattern.
To mount or position these targets on tripod, frames or fixtures, see Accessories.
Precision Manufactured
All of our calibration targets are made from aluminium/LDPE composite which offers excellent flatness and stiffness, while being lightweight. Additionally, the composite material offers good thermal stability and corrosion resistance.  
The patterns are transferred to the composite material using a specialised precision direct UV (Ultra-Violet) printing process resulting in a durable matte finish. Through extensive testing, we have found this process to be ideal for machine vision applications, where both accuracy, good optical performance and physical robustness are of utmost importance.
Sizes
The following sizes are available:
Size [mm]
Size [inches]
800 x 600 x 6
31.496 x 23.622 x 0.236
600 x 400 x 6
23.622 x 15.748 x 0.236
400 x 300 x 6
15.748 x 11.811 x 0.236
Patterns
We offer the following standard board configurations. All use the AprilTag dictionary "t36h11". Please contact us if your application requires different specifications. 
| | | |
| --- | --- | --- |
| Plate Size [mm] | Marker Width [mm] | Rows x Columns |
| 400 x 300 x 6 | 25 | 7 x 10 |
| 600 x 400 x 6 | 40 | 6 x 10 |
| 800 x 600 x 6 | 50 | 7 x 10 |
Technical Specifications

Weight
6.6 kg/m²
Outdoor Lifetime
up to 3 years
Temperature Resistance
-50 °C to + 80 °C  [-58 °F to +176 °F]
Specified temperature
20

°C (ISO 1:2016)

Linear thermal expansion
~24 μm /(°C · m)

Rigidity E·J

3840 kNcm2/m